About us
We are team of AI enthusiasts and game developers that loves football. As a young sports fans we perceive what nowadays is missing in sports entertainment and how it should be changed to give more excitement. We decided to develop a completely fresh sports events transmission where supporters can experience soccer match in a way they have never even dreamed of.
What we do
Our system allows signal transformation from multiple ultra-speed high grade digital cameras to the 3D mesh using Machine Vision.

Gamelike entertainment
Our system allows spectator to watch football game from any point of field in real time.

Telemetry information
Trainers can access to AI based telemetry information during match. We can track players performance

VAR, Goal-Line and more…
Solution we build allowes high frequencey telemetry tracking. This helps judges in dispute situation assessment
News
May 19
We are recruiting!
We are preparing intensively to start a new amazing multidisciplinary R&D project
Read more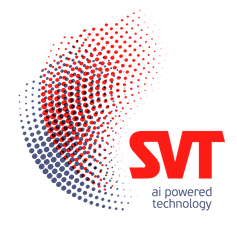 May 16
Will the computer see better than a human?
Together with us – our colleagues from CIŚ and Warsaw University of Technology have been working on this question for several months.
Read more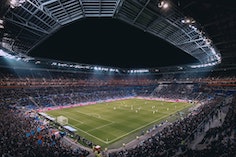 Clients say

We're incredibly happy with the results. The workshops were hugely beneficial. We highly recommend working with SVT.
test
texaco